Senior Year Plan For College
You've worked hard for the last three years, trying to balance school with everything eles you have going on. And now that Senior year is here, this can be the most stressful thing you'll ever go through. Trying to apply to colleges while keeping your GPA high. Then trying to make it to every freind's birthday without missing work, or skipping practice. Thats enough to give any senior Senioritis. Taking it easy senior year may seem like a nice break, but its likely to do you more harm than good.
So what do you do before Senior Year starts?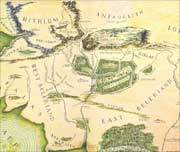 PLAN:
Visit colleges that interest you. Get the campus tour schedule. Arrange an on-campus interview with an admission representative.
Create a resume - a list of your accomplishments, activities and work experiences. Your resume can help you complete your applications and essays.
Keep a college calendar of all admission deadlines.
If you plan on competing in Division I or Division II college sports and want to be eligible to be recruited by colleges, register with the National Collegiate Athletic Association (NCAA) Initial Eligibility Clearinghouse.
If you took AP® Exams in May, look for your AP score reports in July.
Register early for fall test dates for the SAT® and SAT Subject TestsT.
After that, just follow the monthly plan in the next page.